At long last I have finally got round to making some more models. The christmas break really did give me sometime to myself. I am really trying to stop myself from wandering off onto to other projects. I never finish them and end feeling that I had wasted a huge amount of time. I really want to focus. I think I may suffer a little with ADD lol. Well christmas was ok, nothing to really write home about. That's me just being a little humbuggy. Well as I say I have managed to make five horse over the christmas, FIVE!!! I hear you gasps ,yes that is what I can do if I really turn my hand to it, without giving in to wandering call. Well here are four of those five because the last one is waiting for a mane and tail, because I couldn't find my brown fur fabric. It will probably turn up when I'm not looking for it. Oh yes hand and elbow are heaps better now so full steam ahead I hope.
First up is Duchess, check out my new background. Only thing is the light that I usally use is broken so my photos are not to good.
Next up is Abacus the Arab, not very happy in the snow, but he was tucked up into his stable after this picture was taken.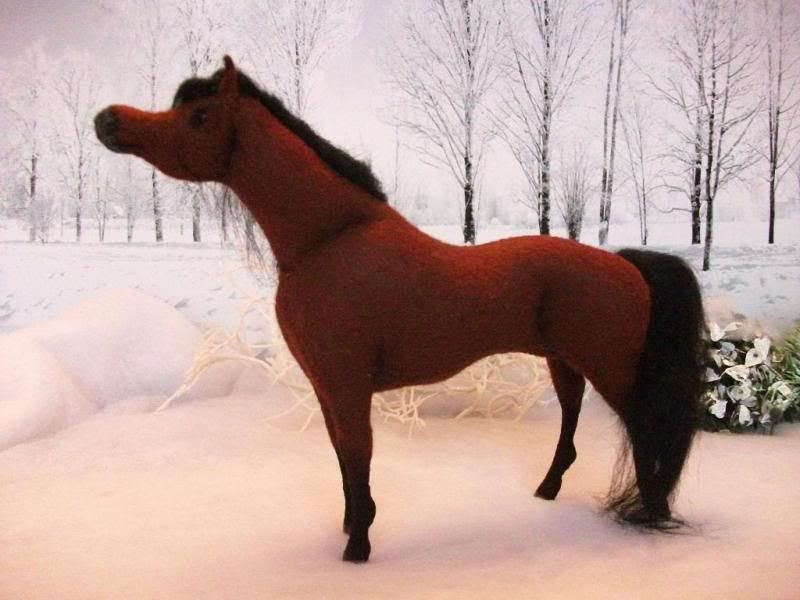 Now we have the lovely Zac the Gypsy Vanner, he is also a blanket spot.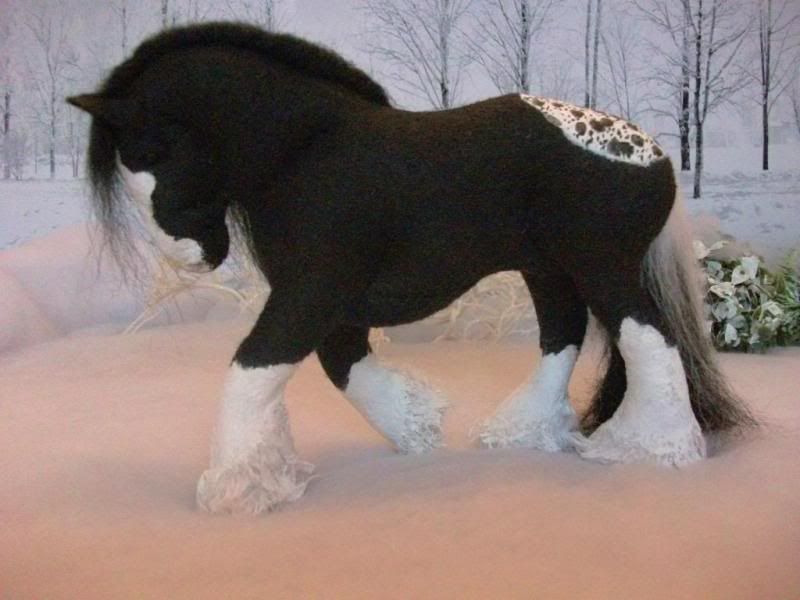 And nearly finally because there is another little norsey waiting in the wings, here is Trixie who I keep getting mixed up with Duchess, not sure why.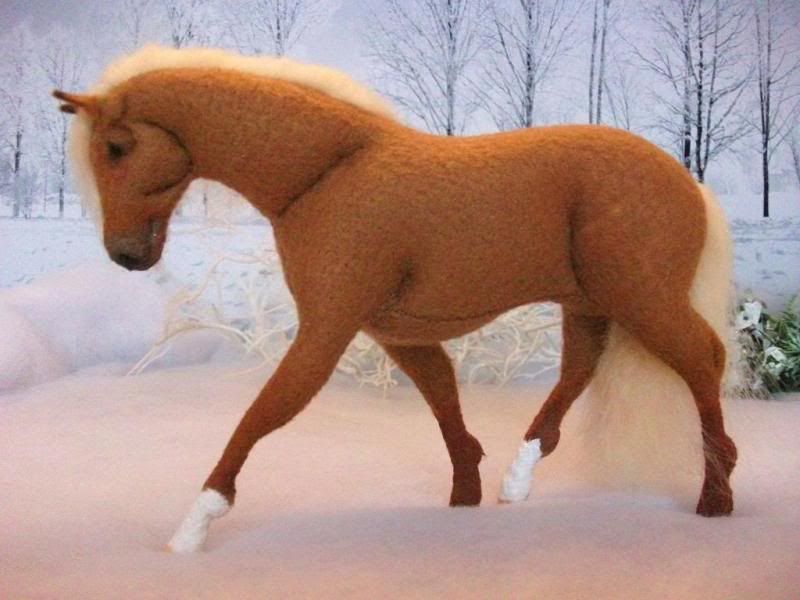 The next couple of days I will have photos of Monty once he has his mane and tail. I have been out today to buy a exercise hula hoop to help strengthen my lower back ( injured in a riding accident) so wish me luck lol.